Meet the Staff
Karen
Karen is one of the owners of the stables. She has ridden at the yard since she was 8 which is many years! This is Karen on Gayday from the 80's!
---
Natalie
Natalie is one of the co-owners of Palmers, who has always had a soft spot for Jade "the best horse in the yard". She spent most of her childhood with her arm down the drain, but the muck never helped her grow much!
---
Ellen
Ellen works for us full-time, giving lessons and taking out rides in the week and on a Sunday. She is studying for her BHS Stages Exams.
She owns her own horse, Jack, a lovely five year old cob. This is a photo of her on Poppy.
---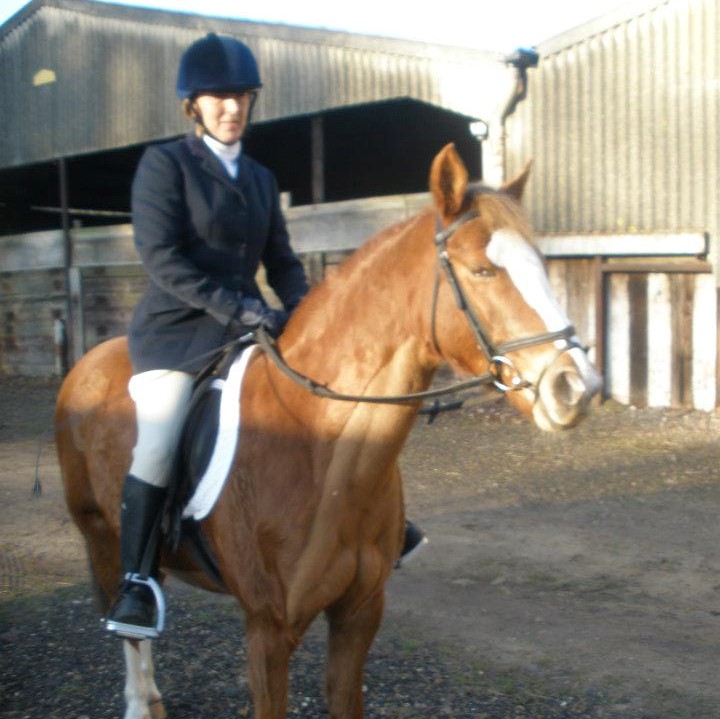 Carol
Carol has been a customer, helper, staff and livery at Palmers since the 60's!
She learned to ride on a piebald pony called Pickles. This photo is of her on her previous horse, Dipsy. She now owns Earl, which she bought from us.
---

Caroline
Caroline has been teaching at Palmers since her teenage years.
She owns beautiful Beau. This photo is of her with her previous horse, Pepsi.
---
Rhiannon
Rhiannon works for us on a Sunday. She likes to ride Leia. When she isn't working for us, she is often helping to look after a few of the liveries, especially Archie and Rocky.
She is also frequently seen helping with the Suffolk Punch Horses at the farm at the end of the lane.
---