Meet the Staff
Karen
Karen is one of the owners of the stables. She has ridden at the yard since she was 8 years old (which is many years!) This is Karen on Gayday from the 80's!
---

Natalie
Natalie is one of the co-owners of Palmers, who has always had a soft spot for Jade "the best horse in the yard".
She spent most of her childhood with her arm down the drain, but the muck never helped her grow much!
---

Ellen
Ellen works for us full-time, giving lessons and taking out rides in the week and on a Sunday. She is studying for her BHS Stages Exams.
She owns her own horse, Jack, a lovely five year old cob. This is a photo of her on Poppy.
---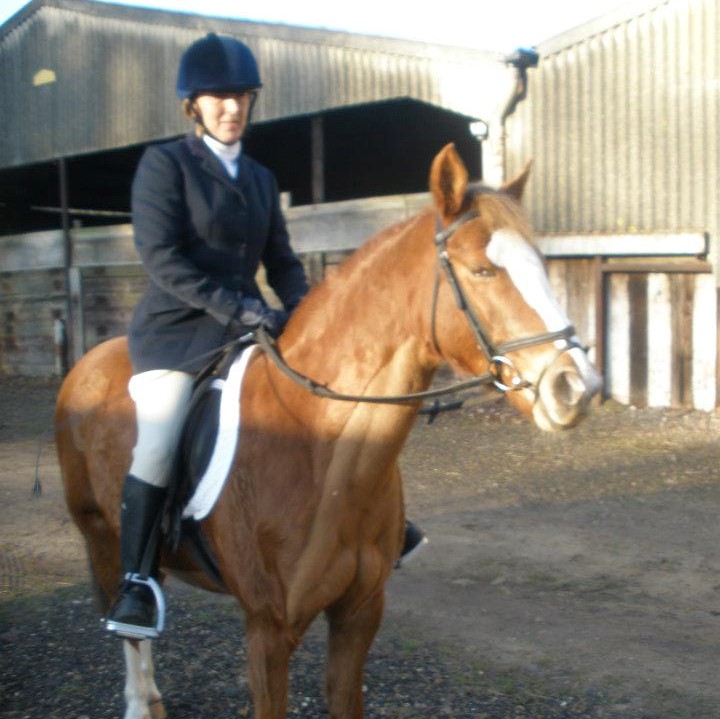 Carol
Carol has been a customer, helper, staff and livery at Palmers since the 60's!
She learned to ride on a piebald pony called Pickles. This photo is of her on her previous horse, Dipsy. She now owns Earl, which she bought from us.
---

Caroline
Caroline has been teaching at Palmers since her teenage years.
She owns beautiful Beau. This photo is of her with her previous horse, Pepsi.
---
Rhiannon
Rhiannon travels home from the University of Portsmouth, where she is studying cybersecurity and Forensic Computing, to work for us at the weekends and in the holidays. She also occasionally helps to look after some of the liveries, especially Rocky, Piper and Maddison.
When back at Portsmouth, Rhiannon splits her time between studying and training with the university's riding competition team.
---
Beth
Beth works for us on Sundays and during the school holidays. She is currently studying for her A-Levels, and hopes to go to university to become a veterinarian.
When she isn't working for us she is often at the yard hacking out Leia, who she loans from us.
---
Katie
Katie travels home from the University of Surrey where she is studying adult nursing, to work for us at the weekends.
As a break from the stress of being a student nurse she enjoys taking out rides, espeially on Troy. This is a picture of her on Wonky.
---